Greetings everyone!  What strange times we're in for us touring musicians, travelers, vagabonds. Normally, I'd be in the midst of a weeks' long tour right now (February) with comrades John McCusker and Mike McGoldrick. But like everyone in our field, necessity is the mother of invention!  So, just letting you know that I am delighted to be offering one-on-one guitar and/or bouzouki lessons via Skype or Zoom.  I generally have a schedule of sorts but am very flexible and can often work around yours.  Please don't hesitate to get in touch.  Booking link here: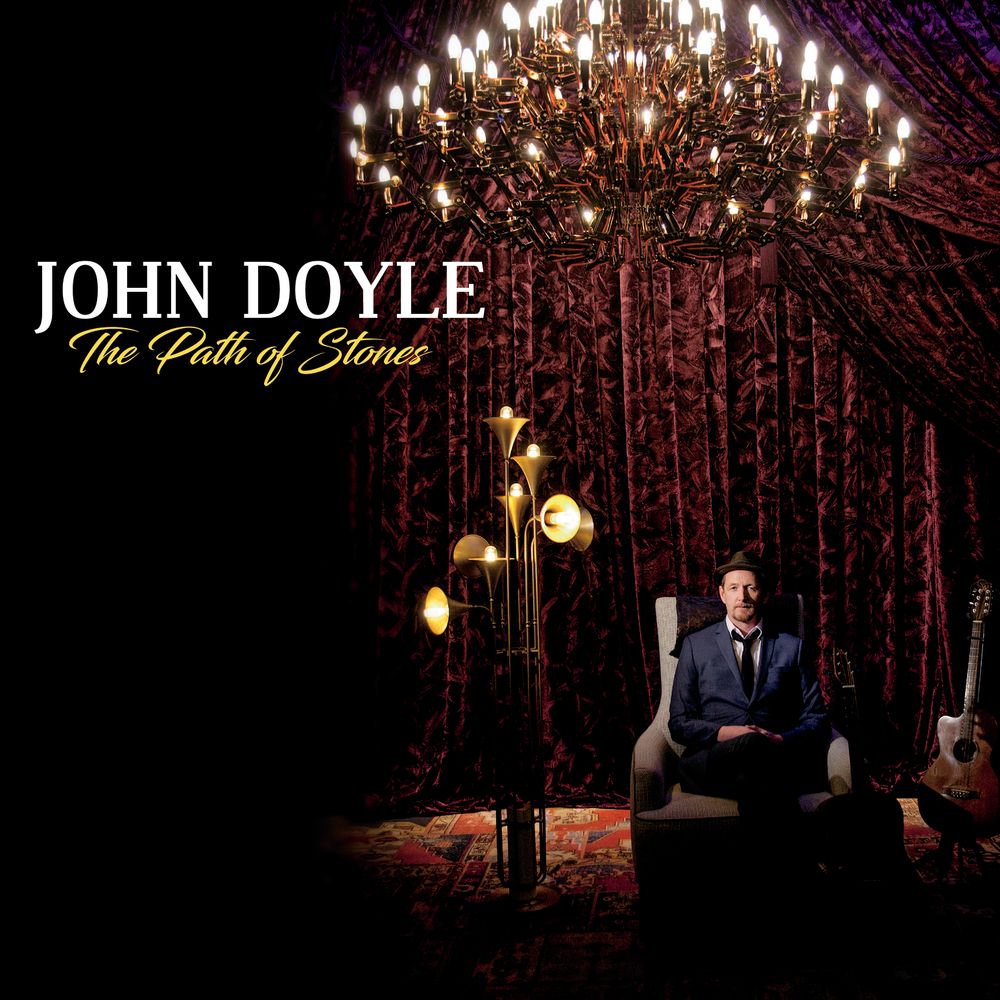 "Path of Stones"
Get John's newest solo recording out now on Compass Records.
Long awaited collection of John's exquisite songwriting and including performances by Cathy Jordan, Mike McGoldrick, John McCusker and others.  Get yours here....
"Though he's considered an ace rhythm guitarist, the southpaw can definitely pick some melodies and solos. Whether it's spirited reels and slip jigs or the dreamy 'Lady Wynde,' this is music as pure and crisp as a still, chilly pond. If you've never checked out traditional Irish music, or revivalists in the case of Planxty, the Chieftains, and Doyle, you don't know what you're missing."
—Dan Forte, Vintage Guitar

 
"Doyle on guitar has risen to a level occupied by him alone. No one in Irish traditional music is a better guitarist than him right now."
---Earle Hitchener, The Wall Street Journal